Get me to the show on time!! By Richard Frisk.

Wednesday evening: Just arrived back from summer holiday having unexpectedly moved our plans forward a week due to work commitments. Now we had a free weekend in August and the decision was what to do. The choices were simple, either attack the jungle-like area around the house which had previously passed as our garden prior to the holiday or go to the Vintage and Classic car show at Tatton Park – no choice really as the garden would still be there the weekend after. Having got over the initial decision we now faced a bigger problem, the Healey had no tax, insurance or MOT and we had only two days to get it sorted.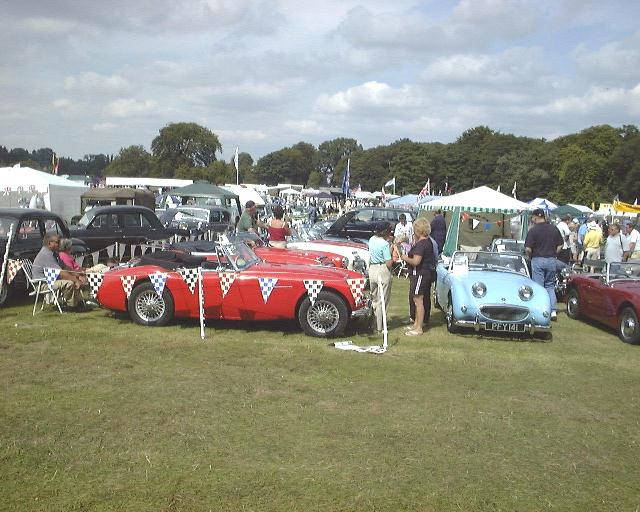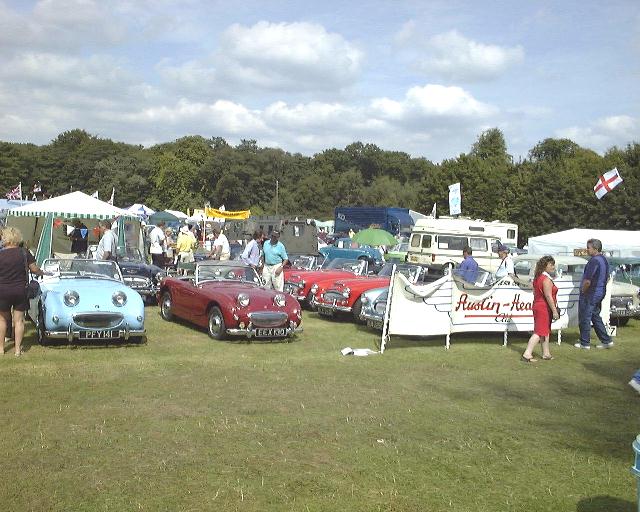 Later Wednesday evening: Lay on garage floor mopping the steering box oil drips from the Healey chassis and the concrete floor (maybe I should miss out the "middle man" next time and just pour the oil straight onto the floor – it all seems to end up there anyway) and greasing the suspension. Why is it that a grease gun is always empty when you need it?

Thursday morning: Car booked in for MOT, insurance sorted with "flexible friend", just waiting for the phone call from the garage to say the Healey passed with flying colours then off to the post office for the freebie-tax disc.

Thursday afternoon, late: Garage called to say they hadn't been able to perform the MOT test as they had run out of certificates and I would have to wait until the new ones arrived by Special delivery post, maybe by Friday noon!

Friday morning, early: Called garage to see if new certificates had arrived – of course they hadn't and didn't he (nicknamed Mr. Angry) tell me yesterday it would be "earliest Friday noon?" Please don't keep calling, as he was very busy.

Friday afternoon, several times: Picked up phone, dialled garage, but hung up before Mr Angry answered.

Friday late afternoon: Garage called. Very nice man (certainly not Mr. Angry this time) said that the car brought back many wonderful memories for him, that it was so refreshing to work on a real car after so many euro-boxes and by the way, did I know about the cracked chassis by the rear shock absorber? What! Cracked chassis! Arrgh……….! Now the chassis was cracked there when I rebuilt it, but that was 8 years ago and I had welded it so well it couldn't possibly have cracked again, surely not ………….?





3-minutes-past Friday late afternoon: Arrived at garage in a flap to see the afore-mentioned very nice man grinning like a Cheshire cat and explaining that he liked a joke now and then, the chassis was perfect and that he just wanted to complement me on the solid welding!

Joke? Joke? Didn't he realise that I had been through three minutes of sheer torture running around like a headless chicken trying to find the gas bottle for my welder?

Ah well, MOT in sweaty-hand and off to the Post office for the tax disc; joined the longest, slowest moving queue in post office history, but eventually became legal again just as they closed. Phew!

Friday evening – until very late: T-cut, Super Resin polish and Extra Gloss protection, all the family joined in to make RAF735 look like she belonged at a show.

Saturday and Sunday: Parked on the Northern Centre Club stand at the show in beautiful August weather with like-minded Healey enthusiasts. After much fortification from the customary barbeque (aka Tony and Ken's Diner), it was a real pleasure to talk to other car fanatics whether it be Healeys or other classic cars. One of the biggest pleasures in owning a Healey is that everybody smiles when they see the cars or in this case a dozen or so of the best prepared Healey in the area, all polished and glistening for everyone to enjoy.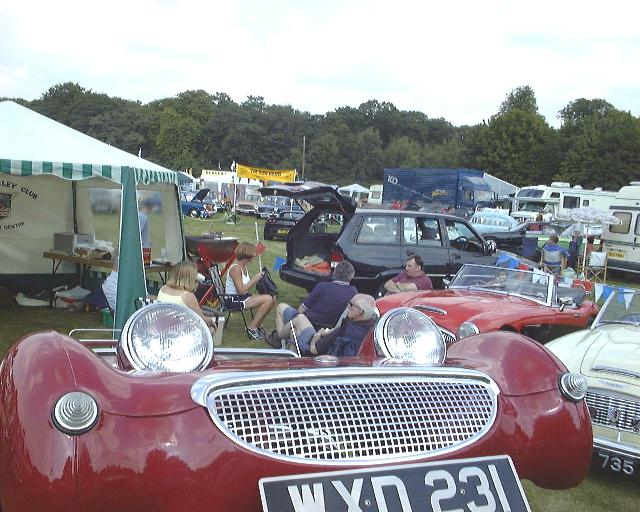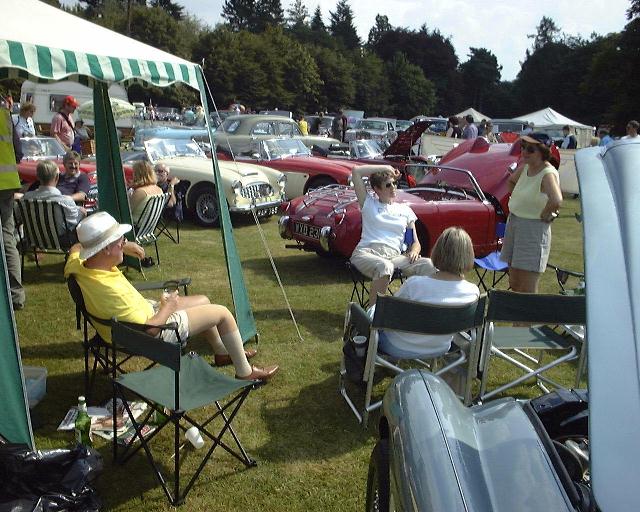 Sunday evening: Debate over whether the effort was worth it or not? Definitely, but next year, either we will get the MOT done early or take an extra week holiday!!!

Many thanks to the Northern Centre for putting on a jolly good show.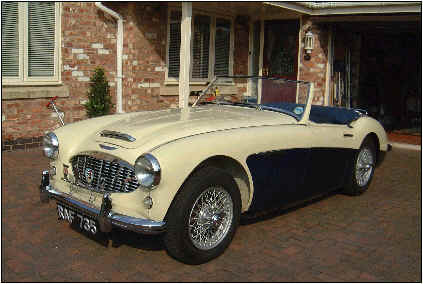 Get me to the show on time – RAF 735 MOT'd taxed ready to go