Guest speaker, big Healey rally ace, Paul Minnassian, at full chat, recounts a few tall tales from some of his more spectacular rallying adventures.
This year's "Dipstick" award went to Mike Raven in recognition of his heroic attempt to rearrange a 'sleeping policeman' with his big Healey sump.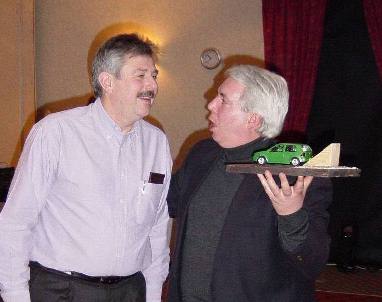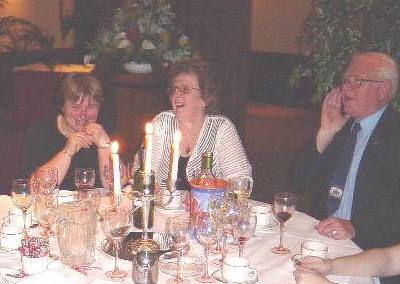 A special award for Ken Broster who narrowly missed out on the "Dipstick" this year. His 'senior moment' when he neglected to fully apply the handbrake on a steep hill, deserved recognition. The car survived unscathed.
Bernard Jones tries to make himself heard over the beat of the Disco.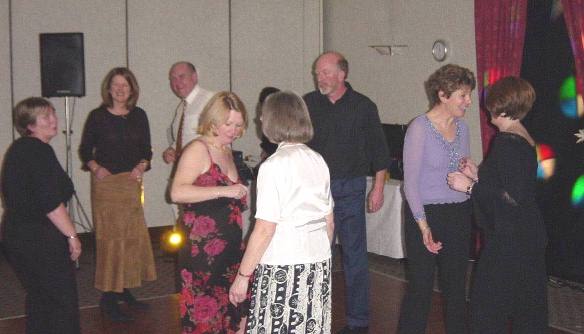 The men were well outnumbered on the dance floor, could it be that they had retired to the bar?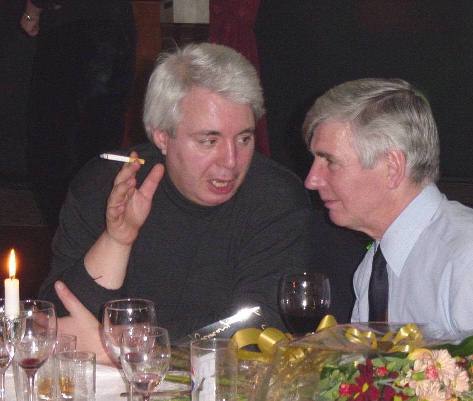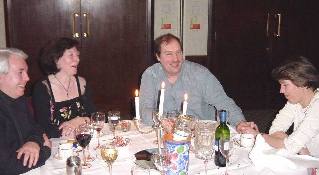 More yarns from the 'Rally Master'
Guests Paul with regular co driver Paul Grogan and their wives.